Buckwheat Butter Cookies and Barbados Biscuits
I baked a pair of recipes from Claire Ptak's The Violet Bakery Cookbook for the USDS holiday party. This year's desserts were supplied by attendees in the form of a cookie war, and I wanted to make sure there was at least two gluten-free entries. I made a double batch of buckwheat butter cookies (a slice-and-bake shortbread with chopped nuts and candied citrus peel) and a single batch of barbados biscuits (fudgy almond macarons with a pecan topping) because the former used one egg yolk in each batch and the latter used two egg whites.
Honey Wheat English Muffins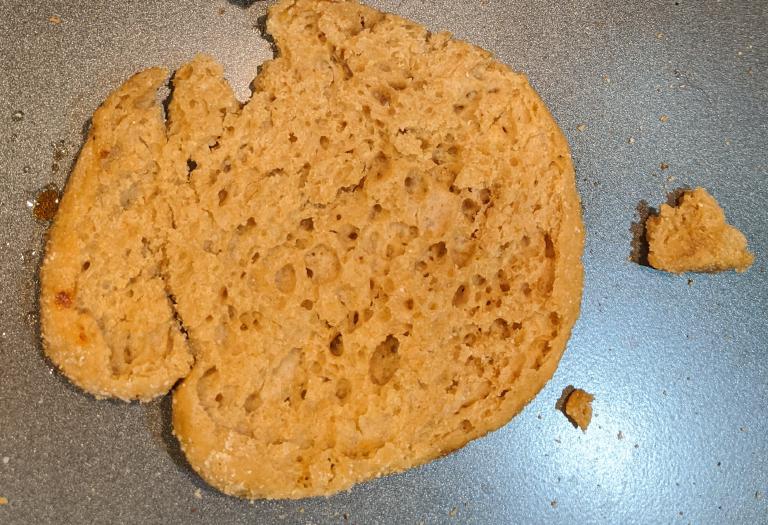 English muffins aren't something you normally make at home, and after running through Stella Park's recipe on Serious Eats, I can understand the hesitation. Store-bought muffins are always fine but hardly seem worth planning the day ahead, which this recipe requires. While these muffins are cooked in the same manner as pancakes, they are naturally rather than chemically leavened and thus need to be left to rise overnight. The cripsy, butter-fried results have a rich and yeasty aroma reminiscent of a fresh baguette, but making them definitely tested my patience.